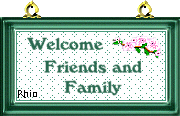 Welcome
to
Robbins Family Tree.
Where the Branches and Roots Intertwine.

The Home Page of
Michael Wallace Robbins &
Doris Estes Robbins



We would like to share with you some of our families. Just go down the lists and click on the one you would like to visit. If you find a connection, we would love to hear from you. Our e-mail address is buddydoris [at] earthlink [dot] net




Michael's Families

William Robbins b abt 1828 in NC
Riley Thomas Hall
aka Thomas Wiley Hall b 1865 in GA d 1944 in Polk Co., GA
Charles S Pollard b abt 1839 SC d in Cherokee Co., AL
John William Pierce b abt 1884
Johnny Weaver b abt 1883
Marion McGatha b abt 1862
Duddley Russell Hooper b abt 1830 in GA
Levi Lowery Costner b abt 1805
James Alexander West b abt 1830 d in Polk Co., GA



Doris's Families

Kimbrel Estes b abt 1815 in NC d 1860 Troup Co., GA
Andrew Jackson Estes b 1839 in GA (Part 1) Cherokee Co., AL
Andrew Jackson Estes b 1839 in GA (Part 2)Haralson Co., GA
George Nichols b 1800 in GA [Cherokee Co., AL]
William B Clark b about 1806 in Virginia
Jefferson Tanner b 1810 in GA
Darling Huff b 1825 SC [d. 1894 Lancaster County, SC]
Alexander Mobley b abt 1811 Elbert County, GA d 1863 in Polk Co., GA UPDATING
William F Wilkins b abt 1837 in NC
James Ellis b 1794 in GA d in Floyd Co., GA
James Andrew Simpson b 1815 NC d in Calhoun Co., AL
Wellington H Short b 1822 VA d 1891 Polk County, GA



Family Group Sheets

Family Photos
Here you will find photos of our ancestors.
We would like to share them with you, since others have been so kind to share with us.



Family Reunions
Here you will find information about the latest Family Reunions.



Other Families
Here are some more familes. The connection is unsure at the present time.
Also on this page is a list of other web sites to visit.




Brick Walls
Do you have a "Brick Wall" that you can not get through, around or knock a hole in?
Here is a place you can leave a message for others that might be looking for the same relative and can help you tear down that "Brick Wall"


Thanks for visiting our site.

Thia site is hosted by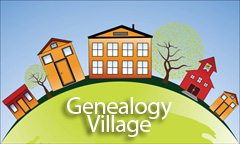 Genealogy Village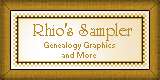 Copyright &copy 2000 - 2019
Michael and Doris Robbins

This page was last updated on 28 May 2019